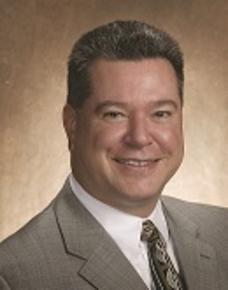 At Arizona Mortgage & Investments, we believe in offering our clients the individual care and attention they deserve so that they can make educated decisions. That begins with getting to know every one of our clients and learning where they want their real estate dreams to take them, whether it's through purchasing real estate, buying plots of land, or even investing with us through one of our experts—including Jim Cordello. Reach out today to learn more about our investment opportunities and lending options.
Mr. Cordello has more than 35 years' experience in investment banking, mortgage banking, real estate investment and portfolio management for private companies. Mr. Cordello has ownership and executive-level experience in the private money mortgage banking industry and has also formed and managed an NASD/SEC licensed securities broker/dealer. During his career, he has profitably managed private equity portfolios totaling in excess of $650 million and personally handled over $4 billion in transactions.
Jim Cordello formed Arizona Mortgage & Investments, LLC ("AZ Mortgage"), an Arizona private money real estate lending company, to offer creative lending solutions that fall outside the "box" of traditional bank and conventional lending sources.
Mr. Cordello earned his degree in Finance from Arizona State University and currently holds Arizona licenses in mortgage brokerage, mortgage loan origination (NMLS 865531) and real estate and previously held the NASD's (now FINRA) Series 22, 63 and 39 securities licenses.
Arizona Mortgage & Investments is ready to turn your real estate vision into reality. We offer a variety of services to help our clients grow and protect their property investments now and in the future. Learn today how Jim Cordello's experience and dedication to his craft can improve your experience. Call us at (480) 565-1200 for more information on any of our lending programs or investment opportunities.