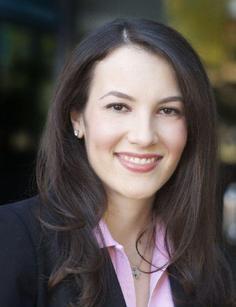 When you're looking for a creative lending solution to meet your real estate, investment, or homeownership goals, the experts at Arizona Mortgage & Investments are here for you. Featuring some of the top performers in the industry, including Jennifer Isaac, we offer a variety of options that can turn your dreams into reality. Reach out to Arizona Mortgage & Investments to speak with Ms. Isaac or any of our other expert loan and investment professionals.
As an integral member of the team at Arizona Mortgage & Investments, LLC, Jennifer Isaac is responsible for developing client relationships through the loan processing and administration processes as well as managing the pipeline for all originated loans, both before and after closing. Ms. Isaac is proficient in working with various loan products and scenarios, from residential to commercial loans.
Before joining Arizona Mortgage & Investments LLC, Ms. Isaac was an Escrow Officer with a wide range of escrow and title experience. She closed commercial, resale, refinance and short sale transactions in excess of $40,000,000, amongst other transactions. She worked alongside branch managers throughout the state of Arizona, interpreting contracts and administering funds. She is well versed in the title aspects of real estate transactions.
Ms. Isaac is a graduate of the University of Arizona, where she earned her Bachelor's degree in Psychology and a minor in Arabic. As a Jordanian American, she speaks Arabic fluently.
Arizona Mortgage & Investments wants to put you in the driver's seat for your real estate goals. Our hard money lending service is a great way to ensure you get the property you're after. Jennifer Isaac will work with you to find a solution that allows you to get into the home or property of your dreams. To learn more about the investment opportunities and real estate lending options we have to offer, give our office a call today at (480) 565-1200.